Posted by
Tenneiser
on Jul 3, 2017 in
Business
,
Cleaning Tps And Tools
|
Comments Off

on How to Select a Dryer Vent Cleaning Kit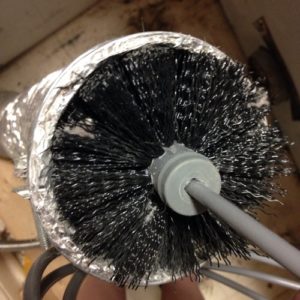 As a homeowner, all of us at one time or another have to deal with routine maintenance.  We check for leaks in the roof.  We make sure there are no leaks with the plumbing fixtures.  We have our air conditioning and heating units cleaned on an annual basis.  The list goes on and on. Part of the reason that we do this is to protect the investment that we have made in our houses and the equipment that makes it contains.  We also do these things to make sure that our family and our possessions are safe.  But are we overlooking something?  Did you know that one small item catches on fire in over 14,000 homes per year?
If you haven't guessed it yet, we are talking about the vent for your dryer.  These small vents are a necessity for the good working order of a dryer.  But like everything else, they require maintenance.  This can be done easily with a dryer vent cleaning kit.
Dryer vent cleaning kit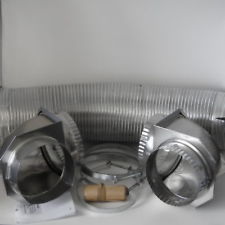 Cleaning Kit Once you have decided to clean your dryer vent, you will find that the best thing to purchase is a cleaning kit specifically made for dryers.  Let's look at some of the components that make up a cleaning system.  These include the following:
-Long flexible rods that screw together to reach into vents, preferably ones that can be made to be up to 12 feet long
-A blockage removal tool that helps to remove large blockages and can also clear gutter downspouts
-A vacuum adapter, which is used to connect to a standard sized shop vac or blower.  This is used to remove the lint while doing rotary brushing.
-One auger brush, probably about four inches in size that is self-feeding.  It will make multiple turns in your vent.
-A large diameter lint brush that could reach around 40 to 42 inches.
-A dryer adapter to be used if you don't have a shop vac.  This allows the dryer air to be used to remove the lint when you are using a rotary brush.
Once you have a dryer vent cleaning kit, there will be a few other tools that will be good to have on hand.  The first is a cordless drill.  This is used to connect the rods with the various brushes, which allows you to reach far into the vent.  The other tool you need to have on hand is the shop vac.  You use this in conjunction with the vacuum adapter to remove the lint while you are using the rotary brush.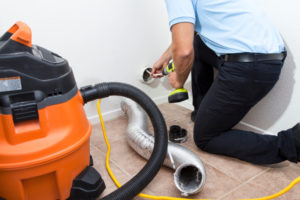 Basics of cleaning a dryer vent
There are several steps involved in cleaning a dryer vent.  Always keep in mind, when attempt to do this, to make sure that safety is a top priority.  Watch where you place your hands and always make sure to turn the electricity off to the dryer (unplug it) and turn off any gas that it may connect to.  If you don't have access to a kit that comes with instructions, you can still do a basic cleaning.  However, this won't clean the venting near as well as a cleaning done with a kit.